You don't get a second chance to make a first impression, which is exactly why
home staging
is so important! But what is home staging, exactly? In short, it involves decluttering, decorating, and furnishing your home so that it presents each space — from the front porch to the kitchen and beyond — in its very best light.
Home staging allows potential buyers to forge an emotional connection with a home, free of distraction from the personal effects or decorating choices of the seller. That said, a well-staged home often features neutral colors, minimal decor, and strategically placed furniture to emphasize the purpose of each space and invite buyers to visualize themselves within the home.


While the process of home staging involves some legwork, it offers an ROI that proves it to be well worth the effort. In fact, according to a survey from the International Association of Home Staging Professionals, staging can help increase a home's selling price by
up to 20% on average
. A staged home sells more quickly, too: three to 30 times faster than the non-staged competition!
Now that you understand why home staging is so important, read on for nine steps to take when staging your Rollingwood real estate. Upon completion, you'll be left with a clean, beautiful home that's sure to attract the right kind of attention — and help you demand the highest possible selling price.
1. Consider off-site storage

When staging your Rollingwood real estate, your first step should be to edit your existing furnishings and decor down to the essentials. This may necessitate that you find temporary storage for the items that won't be part of your final staged look. If you've purchased a new home in advance of selling your existing home, then it would make sense to move your furniture and other possessions into your new space as soon as possible. However, for many people, the buying and selling windows don't always line up so neatly. In this situation, you may need to rent a space in a storage facility or ask some close friends and family members if they can temporarily house a few of your items.


By doing this, you'll make your home look much more appealing to potential buyers. Remember: If potential buyers come across a large stash of unused furniture and knick-knacks in your basement, garage, or shed, all they'll see is clutter — not the full potential of the space.
2. Start decluttering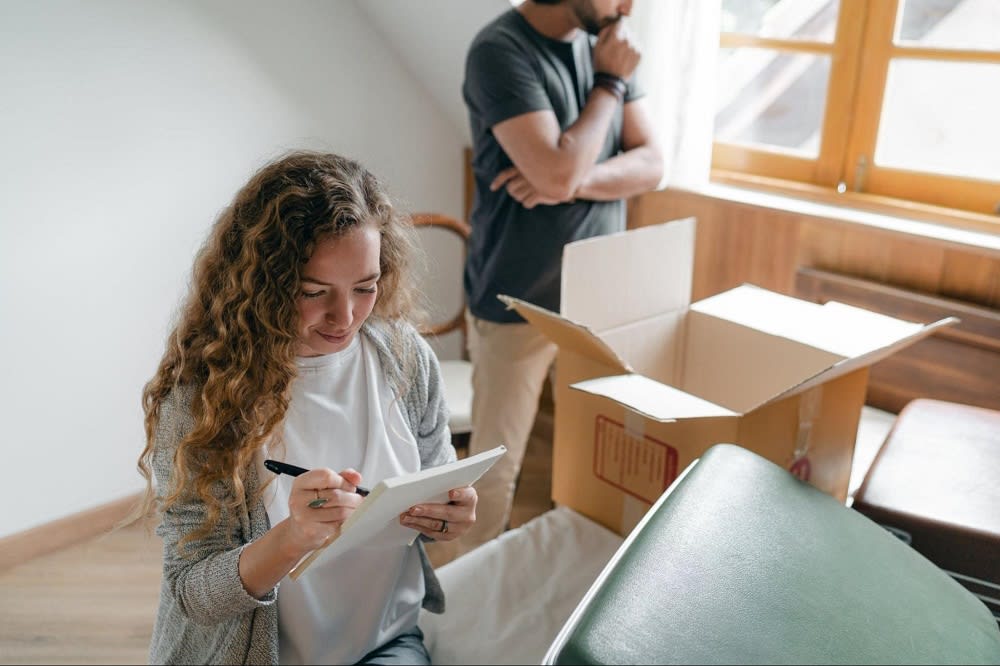 To help your property stand apart from other Rollingwood homes for sale, start by decluttering every surface, from counters to the floors. Remove small items from overcrowded shelves, then turn your attention to repositioning or removing large or out-of-place furniture that can make a room feel small or unfinished. You should also make sure to safely stow away any priceless collectibles or irreplaceable photographs. As much as no one wants to consider it, accidents do happen during showings and inspections, so protect treasured items and heirlooms for your peace of mind.
3. Update the paint
One of the simplest and most effective ways to stage your Rollingwood real estate is to refresh the wall
paint
. Neutral colors are always a safe choice, as they will appeal to the widest range of buyers seeking Rollingwood homes for sale. Additionally, neutrals never go out of style and can make any room look brighter and cleaner. For living spaces and home offices, consider a gray tone for a crisp, elegant aesthetic. Bedrooms should be in relaxing, muted colors as opposed to energizing, bold hues; opt for soft blues, greens, or creams for a zen-like feel. For kitchens, a warm white is always a safe choice.
4. Make any necessary repairs

The next step to stage your Rollingwood homes for sale is to hire an inspector to identify necessary repairs. Common repairs include fixing broken appliances, addressing faulty wiring, patching up holes in walls, and repairing damaged flooring or joists. By taking care of these more straightforward repairs before listing, you'll prevent buyers from becoming apprehensive about the condition of the parts of the house they can't see. Buyers will also be able to focus on your home's many positive attributes instead of compiling a mental checklist of repairs they'll need to complete upon moving in.
5. Bring in fresh flowers and plants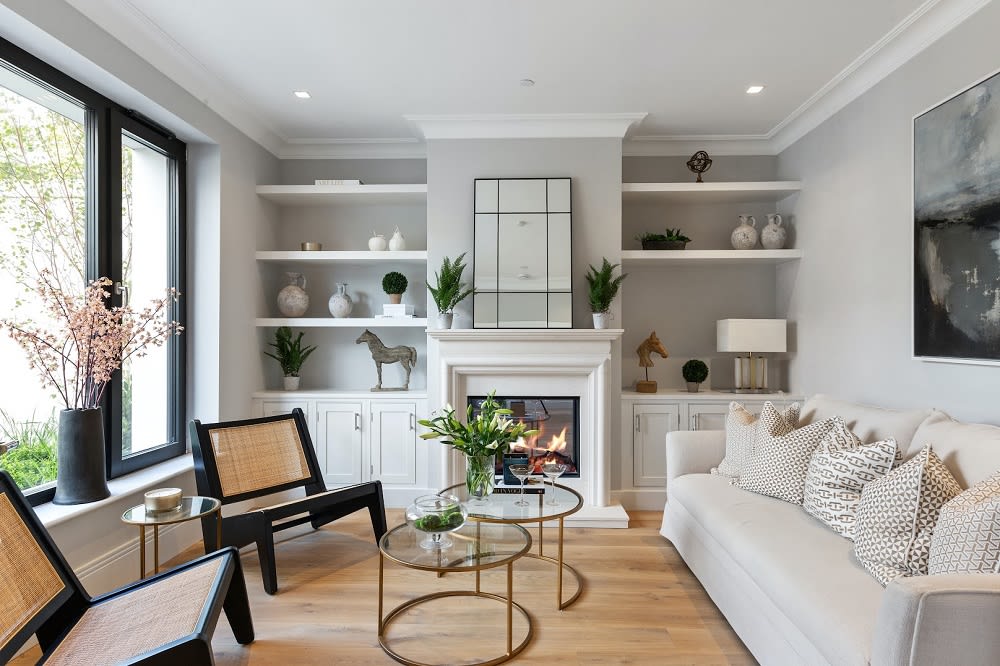 Another easy way to stage your Rollingwood real estate is to bring in fresh flowers and
greenery
. Doing so will add a touch of life and color to any room and make a space feel more inviting, all while helping to improve your home's air quality!. Not only do plants and flowers enliven a space, but they can also help highlight your home's best features. For example, consider placing a few potted plants on your home's fireplace mantel, built-in bookcases, or deep window sills to bring attention to the beauty and functionality of these architectural elements.
Choose
low-maintenance plants
that will survive a skipped watering or two during the hectic schedule of house showings. Not sure which plants to display? Peace lilies, ZZ plants, and pothos ivy are all easy pleasers, and you can't go wrong with a graceful orchid perched on a coffee table or shelf.
6. Change the wall decor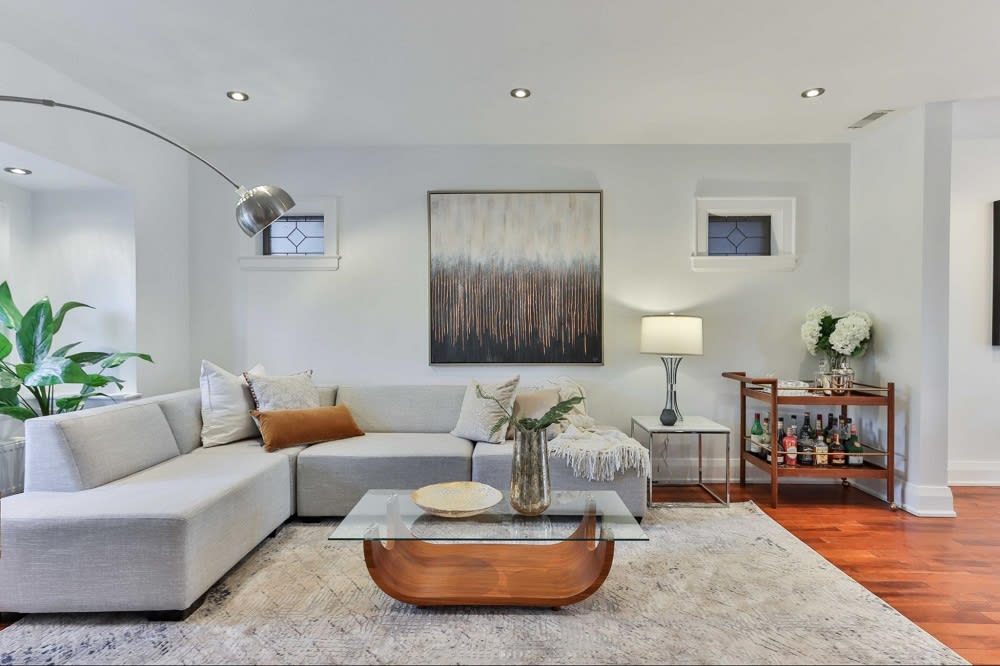 When staging your Rollingwood homes for sale, it's important to make sure that the wall decor is updated and appealing to buyers. One way to do this is to replace personal photographs and movie posters with artwork in universally appealing subject matter — think nature and abstracts. This can be a great way to add personality and color to your home without making it solely reflect your tastes.
7. Curb appeal counts

When staging your Rollingwood real estate, it's important to remember that the outside of the house matters, too. If the exterior of your home isn't up to par, potential buyers may pass it over in favor of other Rollingwood homes for sale. The front yard and backyard should be neat and tidy, with no overgrown bushes or visible trash cans. The main entry should be bright and inviting, with a fresh coat of paint on the door and a welcome mat. The outdoor entertaining space should be clean and welcoming, too, with a table and chairs set up for potential buyers to imagine themselves enjoying hanging out with friends. If your property has flower beds, adding seasonal flowers in bloom is another great way to introduce extra color and life.
8. Hire a professional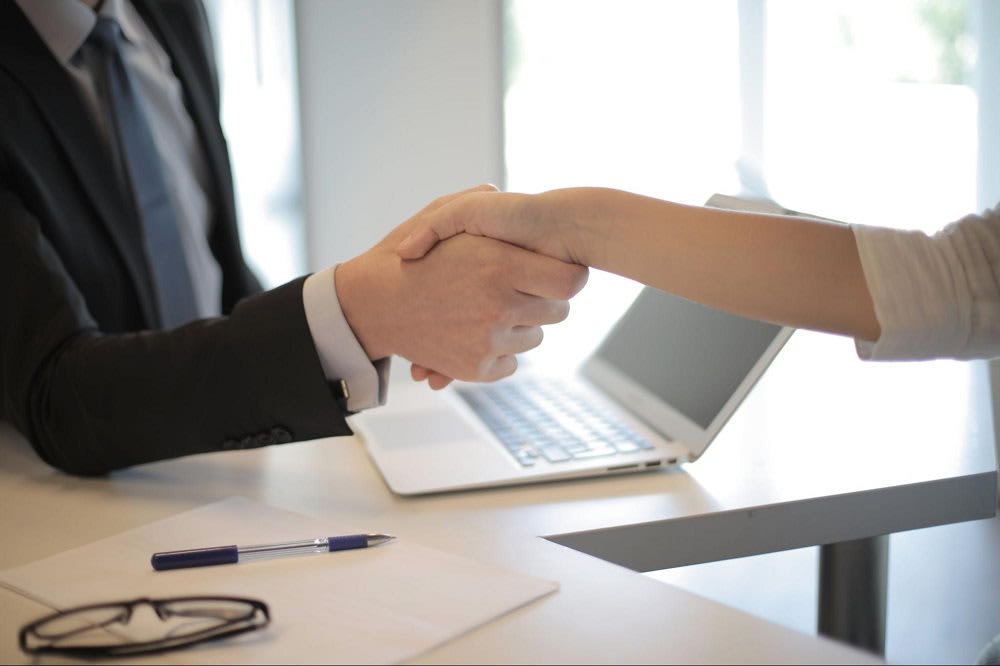 If you're feeling overwhelmed by the process of staging your Rollingwood homes for sale, you may want to consider hiring a professional. A professional stager can provide you with invaluable advice and direction as you declutter, update the paint, and make any necessary repairs for your Rollingwood real estate. They can also go further by rearranging the furniture and home decor, helping you decide what to store and what to display, and helping to coordinate furniture and accessory rentals to make each room look its best.
9. Don't forget the tiny details

Finally, when staging your Rollingwood homes for sale, don't overlook the little things. Something as simple as making sure that all the light bulbs are working and that there are no cobwebs in the corners can make a big difference in how buyers perceive your home. Little touches like flowers in a vase or a bowl of fruit on the kitchen counter can also make your home feel more welcoming.
List your Rollingwood real estate
If you're looking to stage your home for sale, remember the tiny details, improve the curb appeal, change the interior decor, add greenery, and make any necessary repairs. If all else fails, hire a professional stager to assist you. These tips should help get your home ready to sell in no time! To inquire about listing your Rollingwood real estate, reach out to
Umlauf Properties Group
for expert assistance.