There are plenty of reasons to love living in Austin, Texas. From the vibrant culture to the endless opportunities, there is something that draws people to the area. The food scene is no exception and is definitely something to rave about and one of the reasons why residents love the city. Fine dining can be found all over Austin, from upscale restaurants to more casual establishments. There are options for everyone to enjoy, whether you are looking for sophisticated cuisine or something a little more down-to-earth. If you are looking for a truly unique dining experience, you'll love the eclectic cuisine found in Austin. Here are some well-known restaurants with a fine dining experience:
DipDipDip Tatsu-Ya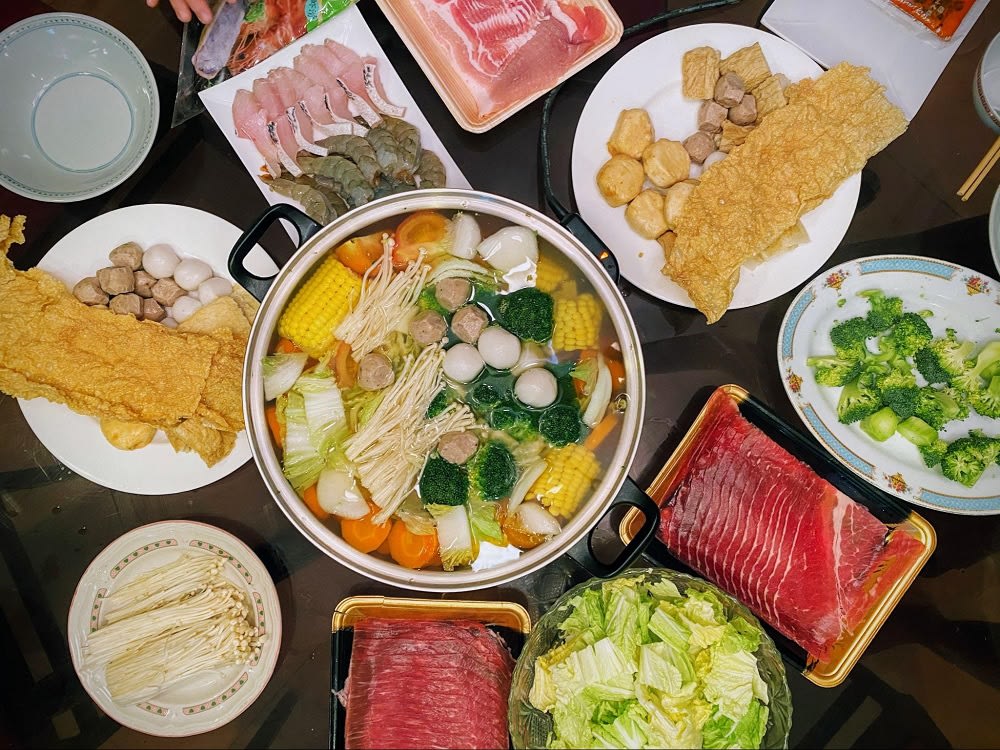 DipDipDip Tatsu-Ya is a fine dining restaurant centered around a Japanese hot pot experience called Shabu-Shabu. The Japanese Nabemono cultural dining is a high-end experience similar to dining in a United States steakhouse. The phrase is translated to swish-swish to signify the sound of the food cooked in a boiling pot. Meats and vegetables are typically simmered in the communal cooking pot and then dipped in traditional sauces and eaten with rice. DipDipDip Tatsu-Ya is a sophisticated dining experience with innovative and classic dipping sauces. Guests have a personal hot pot with broth and custom carts where they can choose their own dips and ingredients.
Lutie's

Lutie's is a luxury dining option with a jaw-dropping design that features custom velvet bar stools and couch seating. The ceiling is covered with lush green vines and half-sphere potted plants, while the floor-to-ceiling windows are draped with leafy designs and offer views of the beautiful outdoor patio space. The bar is sleek and elegant, with pops of red and pink floral arrangements that stand out against the greenery. The dinner menu offers exquisite dishes like whole roasted Black Sea Bass, Yonderway Pork, chickpea and green corn salad, and grand aioli. The restaurant also has a dessert, cocktails, and wine menu.
Olamaie

Olamaie is in downtown Austin and serves traditional southern dishes in the airy dining space and outdoor patio. Guests can always expect a fresh menu as first courses and entrees are subject to daily changes based on the season and available ingredients. Some popular options include blackened fish and Texas-raised Wagyu beef cuts.
Jeffrey's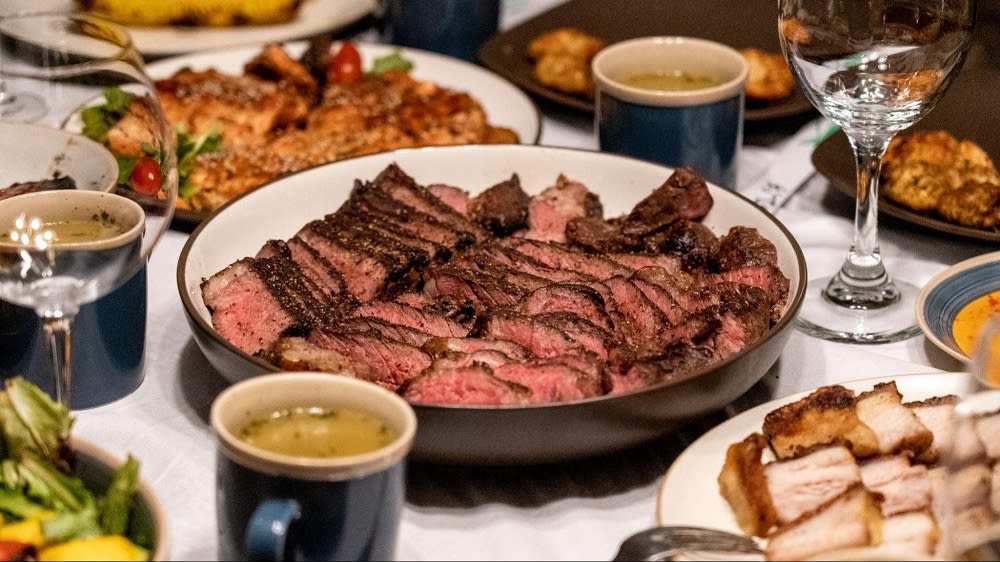 Jeffrey's is an upscale steakhouse with elegant dining spaces and impeccable service. The restaurant is known for its French-American classic cuisine and dry-aged prime beef that has been aged for a period of time, typically anywhere from two weeks to six months. This process results in a more tender and flavorful piece of meat. The restaurant offers two privet dining spaces for an intimate experience. One private room is inside the renowned wine cellar, and the other is in a cozy space above the central dining room.
Hestia

Hestia is a sleek and upscale fine dining restaurant with an open kitchen and dark, rich tones and textures like black walls, light cabinetry, and gold accents. The main feature is a custom 20-foot hearth that connects the kitchen and dining space and pays tribute to the restaurant's namesake, the Greek goddess of the hearth. The menu and dining experience are centered around the open-flame wood-fire grill, allowing the staff to showcase expert technique and skills. Guests can choose from an extensive menu with a la carte items or master-planned multi-course meals to taste a variety of dishes and flavors. Along with small plates, entrees, and desserts, Hestia has a quality wine menu with more than 250 curated wines with a unique pairing menu for incredible combinations.
Garrison

Garrison is a unique fine dining restaurant that lacks windows and creates a cozy environment and romantic ambiance. The restaurant features an open-flame kitchen and chef interaction so that guests can experience dining in a new way. Garrison aims to push the taste buds with an innovative blend of ingredients and cooking techniques that draws inspiration from local growers. The menu changes often based on seasonal availability and fresh local options. Guests can enjoy a relaxing dinner with detailed service and an award-winning wine list.
Otoko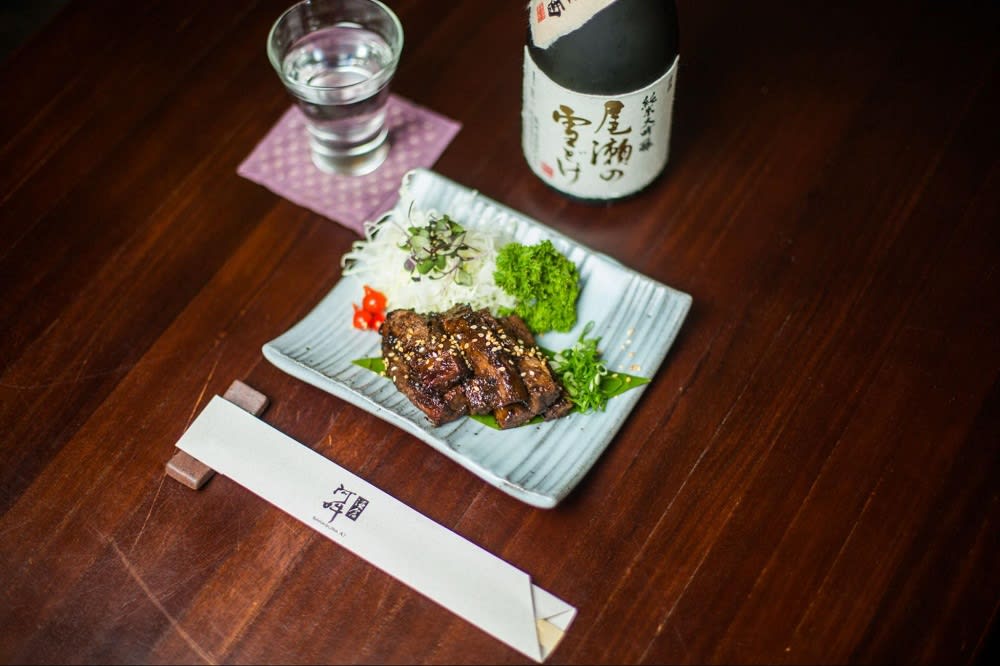 Otoko is the epitome of exclusivity. The restaurant is widely sought-after for its exclusive dining experience that features only 12 seats in a Japanese-style dining space. The upscale dining option is in the South Congress Hotel and is led by executive chef Yoshi Okai. Guests enjoy a multi-course meal that blends Tokyo sushi and Kyoto Kaiseki into a modern menu. The twist on classics is created with the freshest ingredients, and the menu changes based on the season and fresh local availability. Connected to the small-scale restaurant is a Japanese cocktail bar called Watertrade. The bar offers an extensive list of high-end whisky, sake, and other curated drinks. The bar also serves small plates and dishes made by Otoko.
Lenoir

Lenior is a chic restaurant with Texas charm named after a grape grown in the Hill Country. It has a quaint atmosphere with elegant and simple décor and a vintage vibe. The restaurant strives to capture the beauty of Hill Country, where its namesake grape grows. The restaurant serves classic Austin cuisine and traditional hot weather food with citrus, spice, and bold flavors. Guests can choose from a la carte items or indulge in the chef-designed five-course menu tasting.


Settling down in Austin offers buyers a chance to experience the incredible food scene all across the large community. Austin real estate is active, and you can find a neighborhood near spectacular restaurants for simple weekday dinners and fine dining experiences.
Umlauf Properties Group
can help you explore
neighborhoods
in Austin and find the perfect location for all your needs. Start looking for homes for sale in Austin, Texas, and start experiencing the city's fine dining options.