When selling your home in the beautiful
Barton Hills
neighborhood of Austin, top-dollar sales are always on the menu. Miraculously both close to downtown Austin and near some of the most beautiful natural parks and lakes in Texas, it's no surprise that Barton Hills' sprawling ranch house estates and modern architectural marvels often sell at prices between half a million to three million depending on the size and perceived luxury of the property.
No doubt you are planning to seek a top-dollar sale for your home, but how? Getting the highest possible selling price from your buyers is a matter of preparation, strategy, and even having your eye on the right local market. Local luxury real estate experts like
Carla Umlauf and her real estate team
can help you build your top-dollar selling strategy for Barton Hills and Rollingwood properties and assist in making your home reach its greatest potential for beauty and high bid inspiration.
Strategies for top-dollar home selling

Let's start with the essential strategies for selling a Barton Hills home at top dollar. A high-value home sale is all about optimizing the real and perceived value of the house and surrounding property. To do this, you will need a great plan and a fantastic real estate agent on your side to craft your property into a future buyer's luxury dream home. Here are the steps that Umlauf Realty will walk you through for a high-value home sale.
Sell on the luxury real estate market
Barton Hills contains some of Austin's most luxurious homes. Nestled into both the Barton Creek Greenbelt and the prestigious Rollingwood mansion neighborhood, your home has great potential to step into the luxury real estate market — if that's not where you're selling already. Luxury real estate tends to be more exclusive and priced beyond the simple brick-and-mortar value of the home. Handled through
exclusive listings
and buyers, selling a luxury home is not just prestigious, it is also profitable.

Of course, to sell in a luxury home market, each home must embody a lifestyle of beauty — though unique in style and appeal. Your real estate agent and staging team can help you craft your home for sale into a work of art that can inspire luxury buyers and higher bids.
Sell during the right time of year

Timing is everything in the housing market. Don't let the "time is now" publications fool you — you can sell your home at any time of year. Especially during this prolonged seller's market. However, when you sell will influence your access to seasonal buyers who are currently shopping. You will see the highest population of buyers — and therefore the highest competition — in the summer months when good weather and school breaks make it possible to travel, plan, and move more easily. Buyers looking for top dollar often sell during the summer real estate frenzy.

There is also a unique winter real estate season where homebuyers who need to buy before the end of the year (often for financial or business reasons) are highly motivated to bid and close on a home they love.

That said, the luxury market is an all-year affair, and luxury buyers are less influenced by the ebb and flow of seasonal schedules. Work with your real estate agent to determine when the best time of year will be to list your unique property for the most motivated and high-bidding buyers.
Complete and exclusive listings

Your marketing strategy also makes a difference. Both the quality and location of your listings will determine the quality of your buyers. A high-quality listing has vivid photographs, a detailed and honest charming description of the home, and all the right keywords or tags attached so that local buyers can find your home when it's exactly what they're looking for.

In the luxury real estate market, your realtor also plays a vital role in accessing exclusive listing locations and luxury buyers.
Build a pricing plan with your real estate agent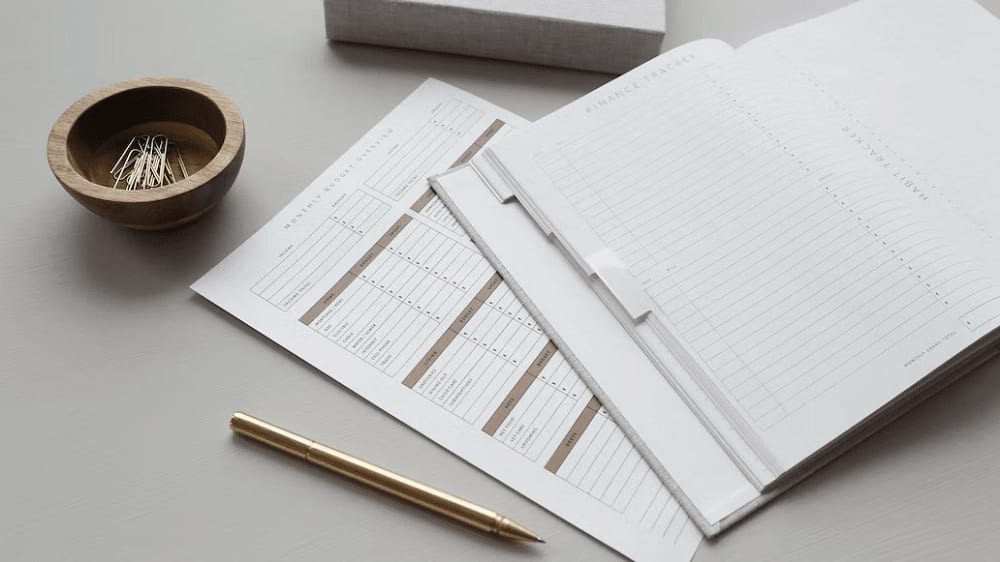 Finally, your pricing plan matters. A home's final sale is based on three factors:


The first step to your financially-driven home selling strategy is listing at the right price. List too high, and you can drive away your best buyers who might have negotiated up to that price. List too low, leaving you at a disadvantage when negotiating for your full desired value. Your Umlauf real estate agent will not only help you set the right starting price, we will then help you
build a plan for accepting bids
to inspire or find the highest bids and close successfully with the greatest profits.
Showing off your home's top-dollar features
Carla, Kim, and Lauren
of the Umlauf real estate team are experts in preparing beautiful Austin homes for the luxury market. Here are a few of our professional tips on making your home ready to inspire those top-dollar bids.
Show your home's best side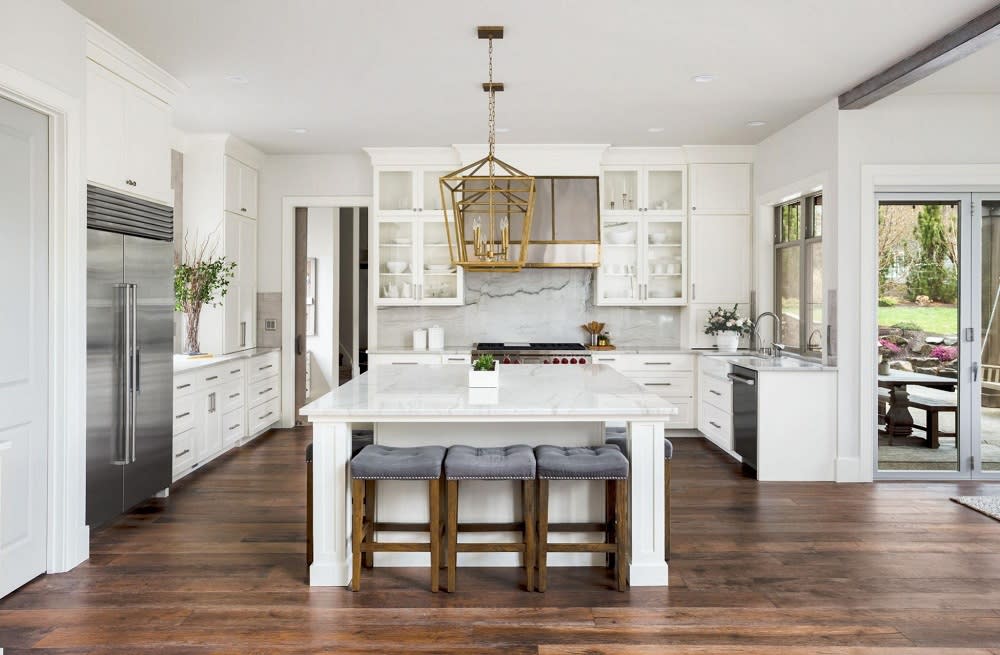 Every home's architecture has a "best side," enhanced by just the right use of color, landscaping, and decoration. Some homes look best when sunshine is streaming through the living room windows. Some home exteriors look better with warm coffee siding, and others look best in a stately gray. Some homes are most charming with the fireplace as the centerpiece, some benefit from spotlighting the kitchen.

With paint, curtains, lighting, landscaping, and staging, we can help realize and show off your home's "best side." The right approach can have your buyers gasping at vaulted ceilings and smiling in delight as they step out onto the deck instead of another ho-hum home tour.
Choose an inspiring(ly neutral) color palette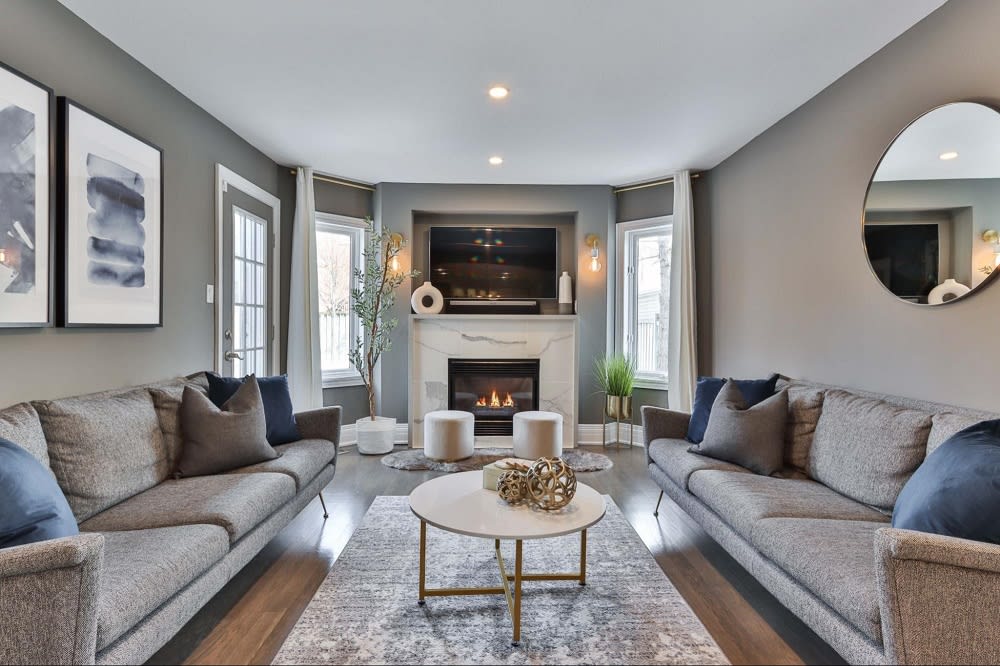 Select your color palette to inspire and bring out the best in your home while walking that fine line of neutrality when preparing a home for a new owner. This offers the subtle choice between warm or cool, light or smoky. Instead of a brilliant crimson accent wall, consider a smoky gray that adds depth in contrast to pale cream walls throughout the house.
Selecting an inspiringly
neutral color palette
can be a challenge, both to achieve and even to visualize. This is why we highly recommend using AR apps that can expertly recolor photos and camera views of your home to imagine the space with different wall colors without the hassle of color swatches.
Make the home a blank canvas for new homeowners

Do you know the blank canvas approach to selling a home?

If we could give just one piece of advice on staging a home for sale, it would be this: Prepare the house as a blank canvas for future buyers to write their lives into. You can say a lot with a few pieces of furniture and artwork, conveying a beautiful home and a lifestyle of luxury without assuming anything of personality or preference in the buyers themselves.

Remember that you know nothing about your buyers except that they are buying a house. You simply can't know their favorite color or family structure. The art of staging is to show how each room might be used with just a few pieces — leaving each room temptingly "blank" for buyers to write their own luxurious future lives into the empty spaces.

So prepare the home as a canvas. We've seen brilliant things done with empty picture frames and simple yet elegant furniture.
Just the right home updates
You may wonder how much home renovation is necessary for a top-dollar sale in the Austin housing market. The answer is "just enough." The key is to invest just enough in the home's
renovation and updates
to drastically increase your selling potential without sinking so much into the house as to eliminate your profits even after selling at a higher price point.

Let us be blunt: Big renovations seldom yield 100% ROI, much less exceed their cost. But little updates make a big difference. A new light fixture here, a resealed countertop there, and your home will go from "lived in" to "like new" in just a few strokes. Consider the benefits of a new AC or water heater or retiling the oldest bathroom. Do what it takes to make your home look and feel pristine and increase the quality of life that an inspector will tell your new buyer, but always choose just the right amount of updates to maintain a profitable balance.
Landscape an outdoor paradise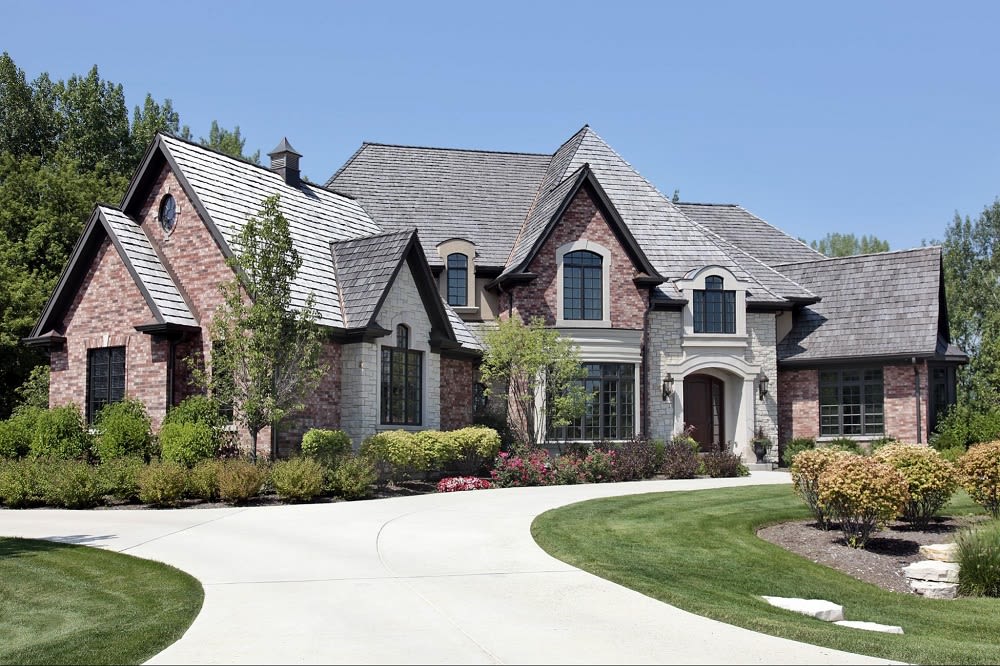 Landscaping is about more than just curb appeal in today's housing market. Modern buyers are looking for a holistic at-home experience, which includes enjoying a private outdoor paradise. Have your landscapers prepare not just a breathtaking curb appeal but also an arboreal backyard design. Delightful outdoor spaces are becoming an increasingly important selling point. If you already have a gorgeous deck, outdoor kitchen, or garden living space, the market is ready to love your property. If not, why not craft a little outdoor paradise to delight and inspire your buyers?
Stage for your buyer audiences
Know your audience, and
stage for them
. Barton Hills and Rollingwood homes tend to appeal to an older and more luxurious home-buying audience. If you are angling for top-dollar and the luxury home market, you likely won't be preparing the house for young first-time home buyers with a boho sensibility. Instead, use those little touches in staging to invite a refined luxury lifestyle. Leave stemware on a tray beside the living room lounge. Choose elegant pieces of art to place on corner tables. Place slippers in the walk-in closet and a long-handled body brush hanging in the shower to create a sense of luxury for people in the middle and older stages of life with money to spend and an application of the finer things.

For larger homes, don't forget to stage the extra bedrooms. Try decorating one bedroom as a welcoming space for two children and the others (one or more) as elegant adult rooms for the homeowner's guests —- creating both a luxury space and a potential family hub.
Book a 3D tour with your photoshoot
Last but certainly not least, book your home's photo shoot with a 3D photographer. Selling for top dollar starts with helping buyers to fall in love with your property from the first moment they browse it online. You need beautiful still frames as your cover photos and a classic gallery alongside an immersive 3D
virtual tour
walkthrough that remote buyers can explore in their way — looking at every angle and perhaps virtually walking the house again and again as they decide to buy.
Are you ready to earn top-dollar for your Barton Hills home for sale?
Selling your home in Barton Hills can be an exhilarating experience when you and your real estate agent are planning a top-dollar sale. Every step you take can increase the potential of your selling price, from choosing paint colors to setting the listing price. If you are ready to realize top dollar potential in your Barton Hills home for sale, contact
Umlauf Properties
today and discover the best that the Austin real estate market has to offer.