When you think of
Austin, Texas
, what do you picture? Is it the bustling downtown area filled with skyscrapers and offices? Maybe you imagine its endless shopping experiences or the city's lush greenery and recreational lifestyle.

And then there's the popular dining scene. Oh, the food! From barbecue to Tex-Mex to sushi and everything in between, Austin is a true culinary mecca.

But what if you want to buy a home in this exciting city? What should you know before making your move? We've put together a checklist for our readers considering moving to Austin and looking for a new place to call home.
Determine your price range

The first step to buying a Westlake Hills real estate is establishing how much house you want and the amount you're willing to pay for it. However, the price of a home goes beyond the mortgage loan payment. Other expenses may include closing costs, insurance, repairs, property taxes, and other unique living expenses.
The
Federal Deposit Insurance Corporation
states that a reasonable mortgage payment should be no more than two to three times your total household income. For example, if you and your spouse's combined annual income is $250,000, your home price range should be between $500,000 ($250,000 x 2) and $750,000 ($250,000 x 3). Though this range can be flexible depending on your particular situation and needs, this formula provides a great starting point to determine the correct amount for your purchase.
Fund your down payment

A down payment is an upfront lump sum payment that goes toward purchasing your new home. A major benefit of a down payment is that it gives you automatic property equity. For example, putting down $50,000 on a $250,000 home will provide you with 20% equity in the home. Likewise, paying a larger down payment reduces your monthly mortgage payments.

Homebuyers can apply for several types of mortgage loans, including conventional loans, FHA loans, USDA loans, and VA loans. The down payment amounts vary for each loan, with some requiring as little as zero percent down. However, if you pay less than 20% of the loan upfront, be prepared to pay private mortgage insurance (PMI) or a mortgage insurance premium (MIP) until you cross that threshold.
Find a lender

Getting pre-qualified for a mortgage before house-hunting is always the smarter move. It helps to determine the house purchase budget and keeps the home search focused on properties only in your desired price range.

Homebuyers can choose from conventional or government-back loans depending on their financial circumstances. While government loans are easier to get pre-approved, conventional loans typically cost less. Lenders may also qualify applicants for a larger mortgage than anticipated. It's important to remember you don't have to accept the entire amount.
Secure a pre-approval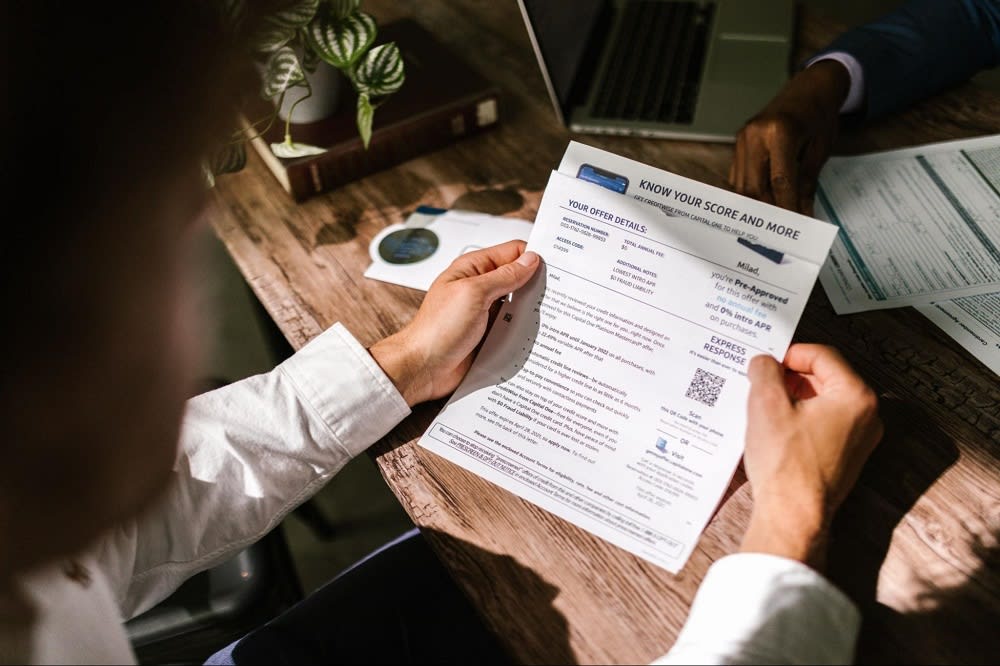 Once you've found a mortgage that works for you, it's time to get formally pre-approved. The approval is conditional and outlines the amount, the interest rate, and the loan type for which you are pre-approved. A pre-approval is the closest you will get to your funds until you officially close on the property.

Lenders will conduct a hard pull of your credit report, so ensuring you have a healthy credit score is critical to secure attractive loan terms. Once approved, you'll have 60 to 90 days to find a home and make an offer before the pre-approved terms expire.
Hire a real estate agent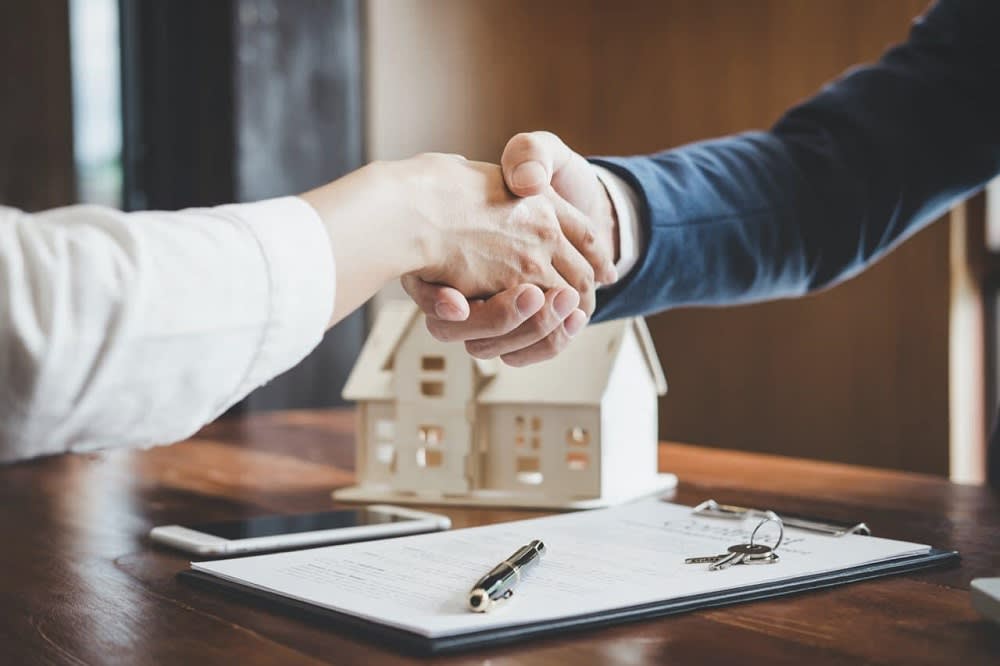 Real estate transactions can be complex and quickly turn into a full-time job. The good thing is homebuyers don't have to navigate the ever-changing housing market alone.
Real estate experts
can help with essential tasks, including drafting the purchase agreement, representing you during tours and meetings, and advocating for your needs during the negotiation process.

Many agents are commission-based and are paid a percentage of the total transaction after a successful close. This significantly incentivizes agents to work efficiently and provide the best service for their clients.
Shop for homes

Now that your finances for the transaction are in order, it's time to go shopping. With so many architectural and interior options, choosing the perfect property can take some time. Our advice is to remain patient as you search. Buying a home, whether it is your first property or one of several, is an investment and should be thoroughly considered before signing the dotted line.

You can list your most desired amenities, such as square footage, room and bathroom count, location, and more. Once the list has been created, you can search local online networks or task an agent with finding your new home. Be sure to take in-person tours to get a genuine feel of the property. However, if this isn't feasible, many online listings offer virtual tours either by appointment or on demand.
Make a bid

Once you've found the home of your dreams, you need to make an offer quickly. The housing market can be highly competitive, and luxury homes are only becoming more popular. However, to cut through the competition and make an attractive offer, it's crucial to understand how steep your competition is and what comparable properties are selling for in the area. Your agent can help you gather this information if you need assistance.

A great way to sweeten the deal for the seller is to offer earnest money. Not only does offering earnest money show the seller that you're serious about the transaction, but it also acts like a security deposit for the seller just in case you back out of purchasing the home.
Apply for the financing

Since you've already been pre-approved, much of the paperwork to officially apply for the mortgage loan is completed. After submitting a few more required documents, such as the purchase agreement, an underwriter will check all paperwork to ensure everything meets the standard guidelines based on the type of loan. If everything looks good, you'll be able to receive your loan and move forward with the transactions.
Conduct an inspection

Before claiming the keys to your new home, you want to make sure it is move-in ready. A professional inspection isn't necessary to close a home, but housing experts highly recommend it. It's a great way to protect your investment by locating any repairs needed that the seller didn't disclose.

If issues are uncovered, you may benefit from additional negotiation power as the buyer. The seller may take on the repairs' costs or reduce the home's listed price. In some cases, inspections can cause interested buyers to back out of the deal entirely if the repairs are extensive and too costly. In the end, even if no significant damage is uncovered, the few hundred dollars spent for an inspection is well worth the financial and emotional security.
Schedule an appraisal

Appraisals are different from home inspections. While inspections are conducted to find property problems, appraisals estimate the home's value. Lenders will also require a third-party appraisal before officially releasing the mortgage loan.

If you have any reservations that the home may be worth less than the agreed price, it's best to negotiate an appraisal contingency as part of your offer. This contingency will give you the ability as the buyer to back out of the purchase if the home valuation proves to be far lower than expected.
Prepare to negotiate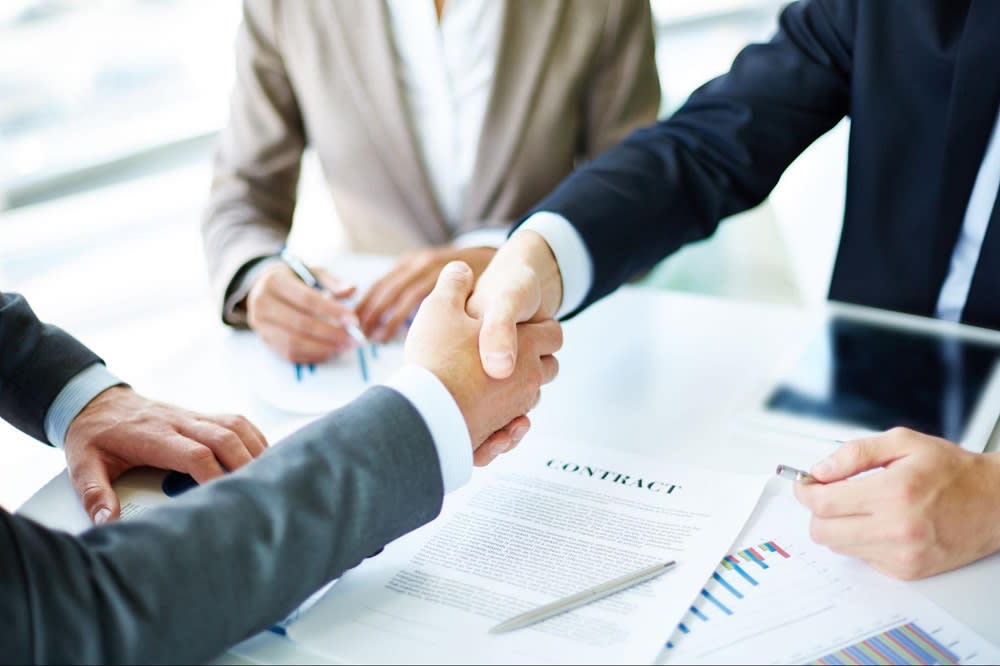 Speaking of negotiations, while you and your agent are going through the home-buying process, it may be helpful to document anything useful in securing a better deal. As mentioned, lower-than-expected appraisals and undisclosed repairs are particularly powerful when negotiating the total home cost.

Market conditions also play a vital role in negotiating. In a seller's market, a buyer may not have as much leverage since buyers face stiff competition in this type of market, and sellers can be more selective about the bids they accept. However, if the market favors buyers, sellers may be more willing to compromise to close the sale.
Close on your new home

Finally, the last step in the buying process is closing on your dream home. The hard work is done, and the only thing to do is to conduct a final walkthrough and submit the last bit of paperwork.

This is your last chance to make sure that the house is move-in ready before receiving your keys. Documents to bring to closing day include but aren't limited to your identification, closing cost payment, homeowner insurance policy, and the new deed of trust. Once you've signed, it's time to pop the champagne and celebrate. Welcome to your new home!
The Austin market is hot, and it can be challenging to know where to start. If you're looking for a new home in the area, Carla Umlauf at
Umlauf Properties Group
is an expert on the local real estate market. Whether you're looking for new homes in nearby Rollingwood or a Westlake Hills luxury mansion, she can help you find the perfect property for you and your family. Contact her and the team today!