When it comes to home improvement, curb appeal is one of the most effective approaches to boost your home's value. The right landscaping, paint color, and other small tweaks can make a big impact whether you want to create a beautiful space for your own enjoyment or if you are planning to sell your home in the near future. However, before you break out the paint chips and start planning your outdoor oasis, there are a few things you should keep in mind.
Evaluate the situation

Your first step should be to take a comprehensive inventory of the home's exterior first. This can be as basic as starting at your driveway and walking around the yard and house, making a list of any flaws you detect. Is there any damage to the walkways? Are there any overgrown shrubs or trees? Is there any fading or broken siding? Are there patches of cracked mortar? What shape are the gutters and windows in? To keep things simple, organize your list into priority projects.
Then, choose which minor repairs or renovations you can perform yourself and which might require the services of a professional. While many changes may be fairly inexpensive, take stock of what you really want and don't skimp on quality.
1) Make any needed repairs and improvements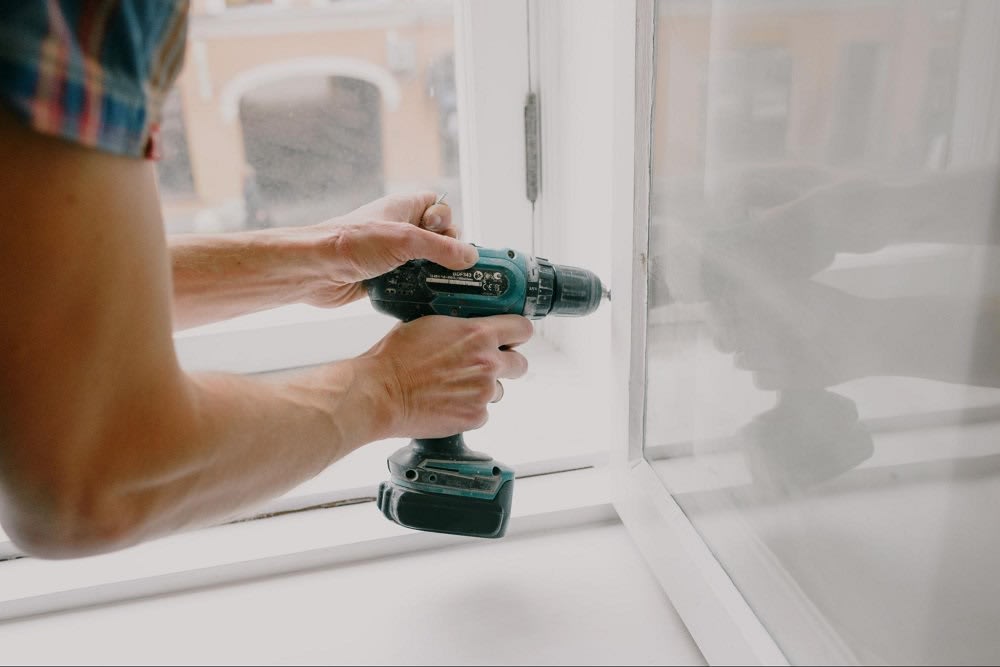 With this list in hand, it's time to get started on making any minor or major repairs to your home. Cracked sidewalks and driveways may need to be addressed or replaced. For a really dramatic effect, you may want to consider adding decorative stone or brick elements to these areas. Replace or recaulk windows and doorways if needed. Take a critical look at the eaves and gutters and consider giving your home a rich custom look by selecting
one of the beautiful new
colors, materials, and styles available for guttering these days.
2) Landscaping upgrades

One of the easiest ways to improve the overall appearance of your home is through stylish, well-planned landscaping. Groomed shrubbery and brightly colored flowering perennials can also elevate your home's value while remaining fairly low maintenance. Additionally, the right plantings can even help decrease heating or cooling costs by providing shade or well-placed windbreaks. If you want to keep it simple, add some annuals or small trees planted in oversized pots flanking the front entry or create a cascade of greenery with a series of potted hanging vines along a porch. In addition to cultivating the right mix of plants and trees, consider updating or replacing hardscapes, edging, and mulch as well.
3) Power wash exterior surfaces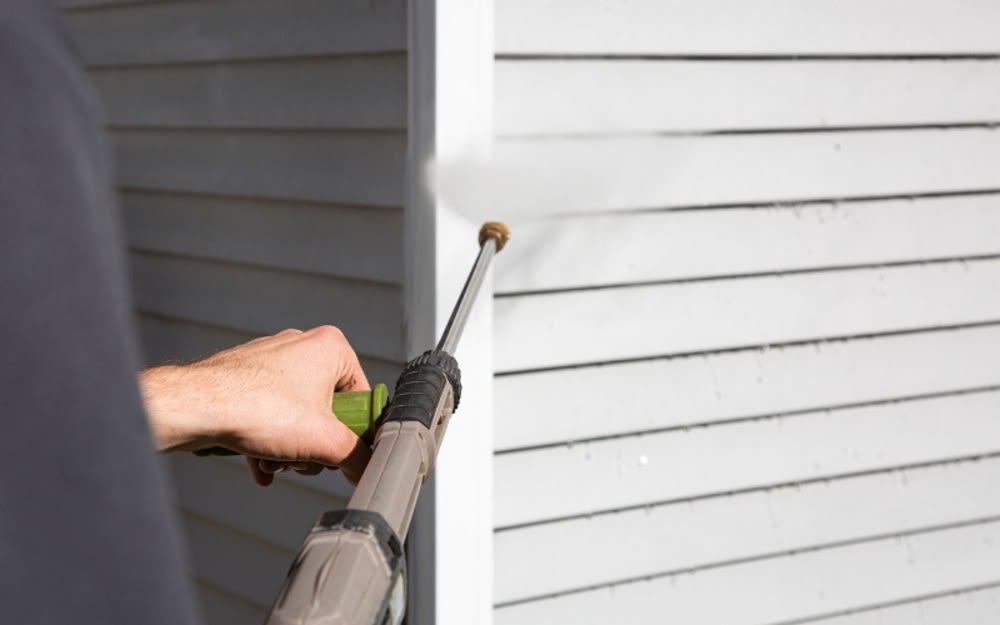 Photo Courtesy of Mr. Handyman

Power washing is an excellent way to revive the look of your home. It can effectively clean your driveway, porch, and even your siding while removing moss and other stains. Keep in mind the word "power" means you should be careful around windows or any area which could be damaged by the washer's high-pressure stream. Power washing makes surfaces look new but it also serves to reveal any imperfections or damage which may need to be repaired. Be prepared to add a few items to your "repair list" once this step has been completed.
4) Add a fresh coat of paint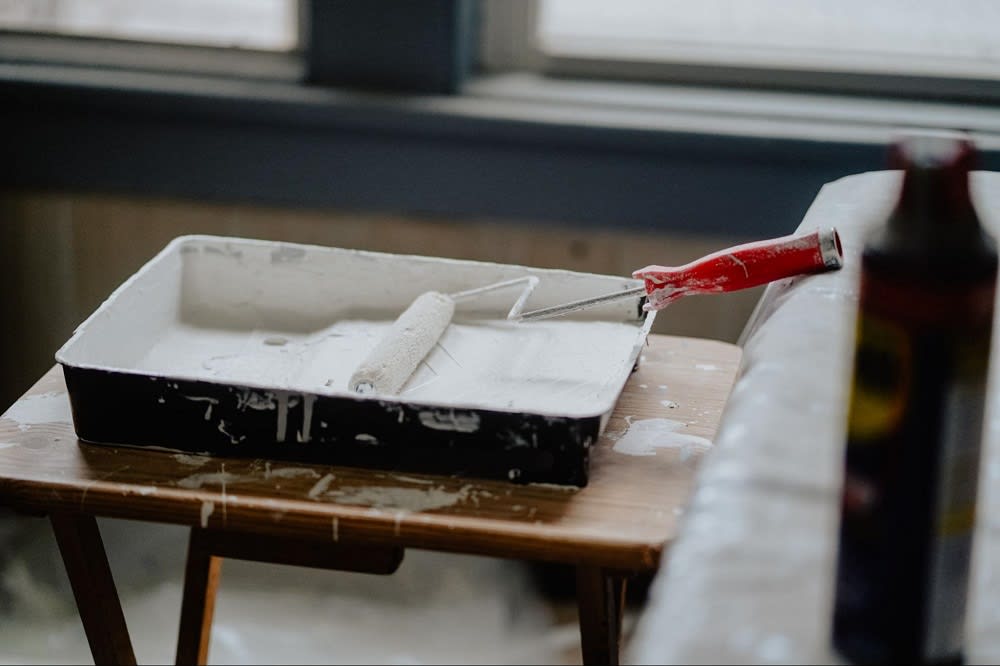 For a quick new look, one of the best ways to improve the value of your home is a fresh coat of paint. Time and weather take a toll and can leave even the most beautiful home looking a bit worn and tired. If you are planning to list your property and it's been a few years since you've painted it, it will likely be well worth it to hire a professional to give the entire exterior a fresh coat. If a complete repainting isn't necessary, consider focusing on the trim or doors for a modified refresh.
5) Upgrade your doors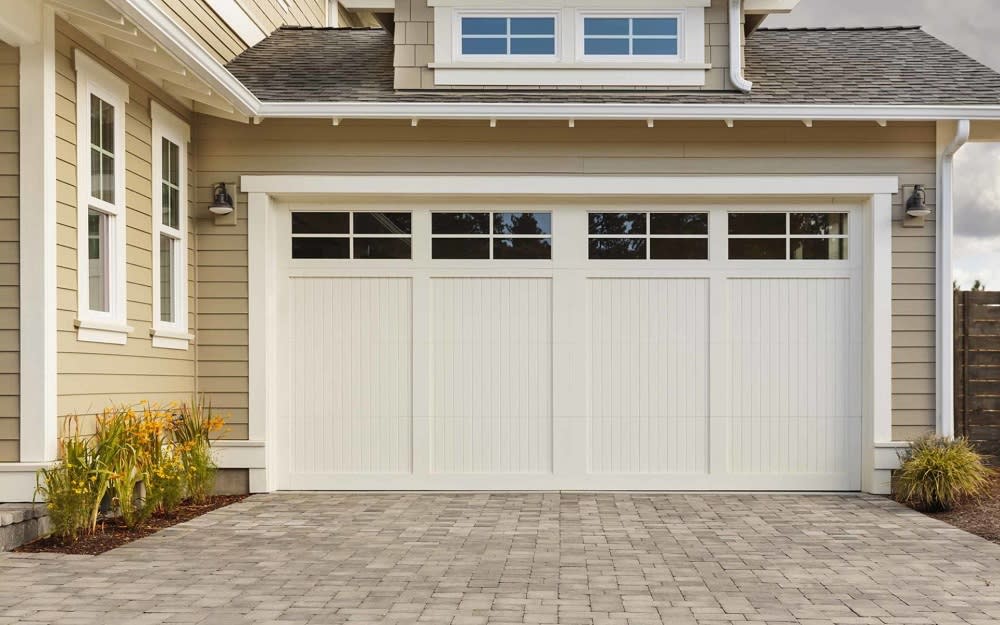 Another affordable, simple way to enhance the exterior look of your home is by replacing or repainting the front and garage doors. These are often the first things buyers notice and can really make your home stand out. A modern entry door can instantly update the look of your home while a
stylish new garage
door can help to increase the value of the property. Additionally, updating your home's entry and garage doors
pay dividends in terms of ROI
. You can also replace entryway and garage light fixtures for a fully polished aesthetic.
6) Highlight improvements with exterior lighting

Now your home looks great! You've power washed your way around your home's exterior, improved the appearance of your landscaping, and painted exterior surfaces and trim. Now you need to show it in a new light – literally – by drawing attention with a well-placed lighting system. Not only do these fixtures create a warm ambiance, but they also provide an added level of safety and security. Just be sure that you're adding fixtures that complement your home's style.
7) Finishing touches

Once the major repairs and improvements are complete, you can put the cherry on top of your home's curb appeal by adding thoughtful details. Replace or update your home's house number to coordinate with its new look. If you have a front porch or large stoop, add comfortable seating, decorative tables, and plants to welcome guests to your home. Also, consider adding a seasonal wreath or flickering candles to create a cozy ambiance. Finally, window boxes or hanging plants quickly add color to a home and can be easily switched out seasonally.
8) Consult a professional
If you are upgrading your Zilker real estate's curb appeal because you plan to sell it, a real estate professional like Carla Umlauf at
Umlauf Properties Group
can help identify specific improvements to get the most out of your investment. Carla Umlauf and the team have vast experience selling Zilker homes and Zilker condos, and they know what buyers want. When you are ready to take the next step, please don't hesitate to contact Carla Umlauf at
Umlauf Properties Group
for expert guidance.