Austin is a bustling city, providing residents in the area with plenty of options to enjoy the night out. From higher-end options at luxury locations like The Domain to low-key spots like ABGB and dance party venues like Sahara Lounge, there's plenty to explore in Austin. Be sure to check out these six Austin nightlife recommendations when in the area.
1. The Dogwood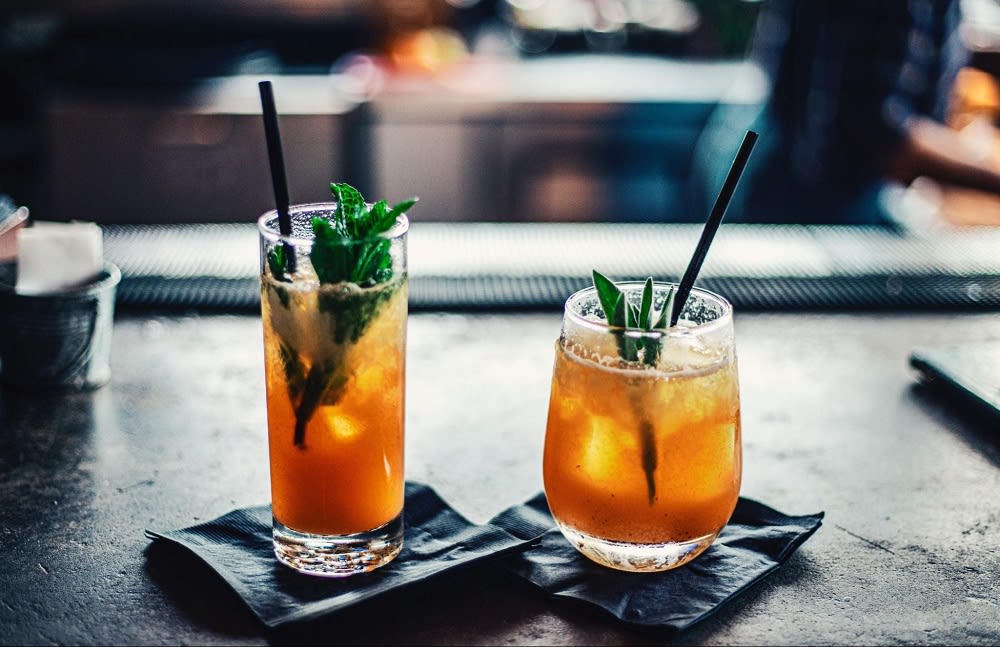 The Dogwood is a classy Austin Bar offering guests a good time. Named after the tree, this venue uses nature as inspiration for its outdoor entertaining concept. The stone and wood interior of the open-air concept restaurant and bar provides a classy and warm energy to the venue. Visitors near Austin real estate can enjoy live music and video presentations at their large stage, and their HD screens make it a great spot to visit on game day.

Those visiting can enjoy a range of specialty drinks from the Dogwood Paloma to the Island Cocktail, made with spiced rum and passion fruit juice. Sit at the 80-foot bar to explore its range of beers and spirits. On the menu are classic starters with a southern twist, like the sweet tea marinated wings. For main menu items, guests can enjoy options like the street tacos with a range of meets or the chicken n' waffle sliders.
2. Punch Bowl Social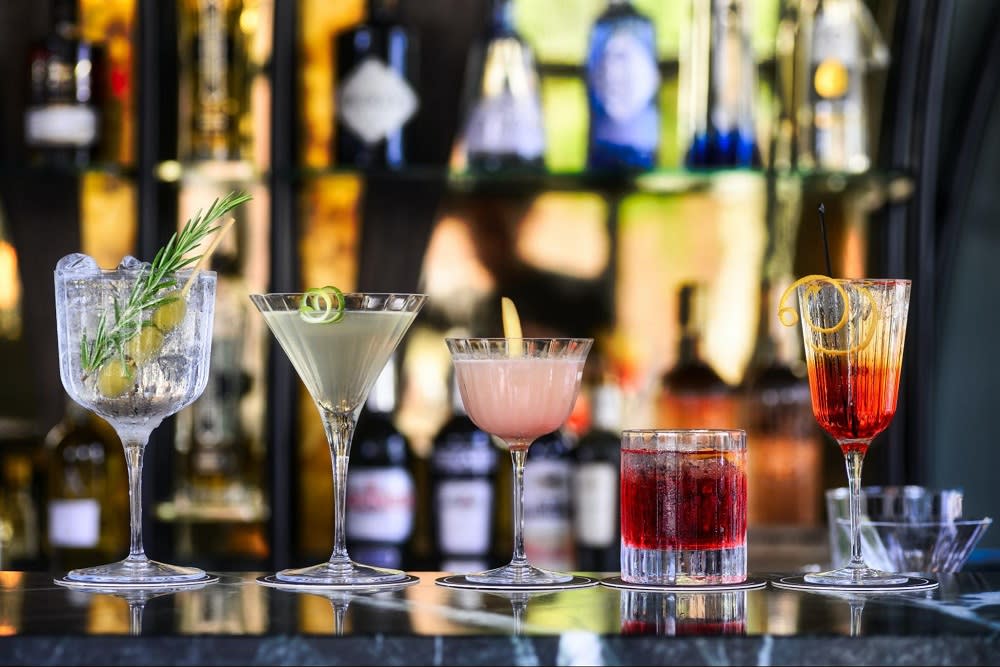 Another spot to enjoy Austin's nightlife is Punch Bowl Social. Open from brunch to late night, this location boasts a sophisticated hill country vibe and functions as a restaurant, bar, and gaming destination. Those visiting can reserve a lane for bowling, play video games, enjoy life-size scrabble, and reserve a time for karaoke. They also have an award-winning menu and a range of craft cocktails. This colorful yet chic spot provides the perfect destination for a fun night out.

Those visiting here can try out a range of cocktails, from various punches to bold-flavored cocktails like the Night in Jalisco, a citrus tequila mix. Also available are wines, draft and select beers, and happy hour specials. Try shareables like the charcuterie board or mains like the steak frites with roasted garlic butter to fuel the night out. Those at this bar until closing can order late night snacks like the pulled pork sandwich and the cauliflower nachos.
3. Wonder Bar

People searching for younger nightlife energy around Austin real estate can visit the Wonder Bar at The Domain. This whimsically decorated bar provides a unique and vibrant atmosphere with seasonal décor and long-standing décor worthy of its name. The interactive and imaginative bar provides a refined menu packed with American classics and is open every day of the week, well into the early morning. Visitors can explore its several colorful rooms with different themes.

Wonder Bar has a cocktail menu featuring creations with inventive names. Livin' My Best life is a tropical tequila drink, while Disco Bull provides a boost of caffeine with watermelon, lime, and rum. Dance the night away while exploring their shareables, "selfies," or main meals. The visual feast this destination provides will leave its guests filled with wonder.
4. Austin Beer Garden and Brewery

For a taste of Austin's local brews and a calmer nightlife experience, those searching for Austin real estate should visit Austin Beer Garden and Brewery (ABGB). Guided by the belief that beer makes it better, those visiting this spot can enjoy live music at night or sit out at the beer garden with a four-legged friend. Relax and enjoy one of this restaurant's creations or stand next to the stage and dance to the changing sets featuring several musicians and genres.

This spot's drink menu has "always" and "sometimes" beers, with longstanding classics like their Superliner IPA and their Pilsner Rocket 100. Guests can enjoy a variation of the "sometimes" beers, with traditional, seasonal, collaborative, and unpredictable options. This spot also has an impressive wine and cider collection alongside a menu that changes with the season.
5. Lustre Pearl South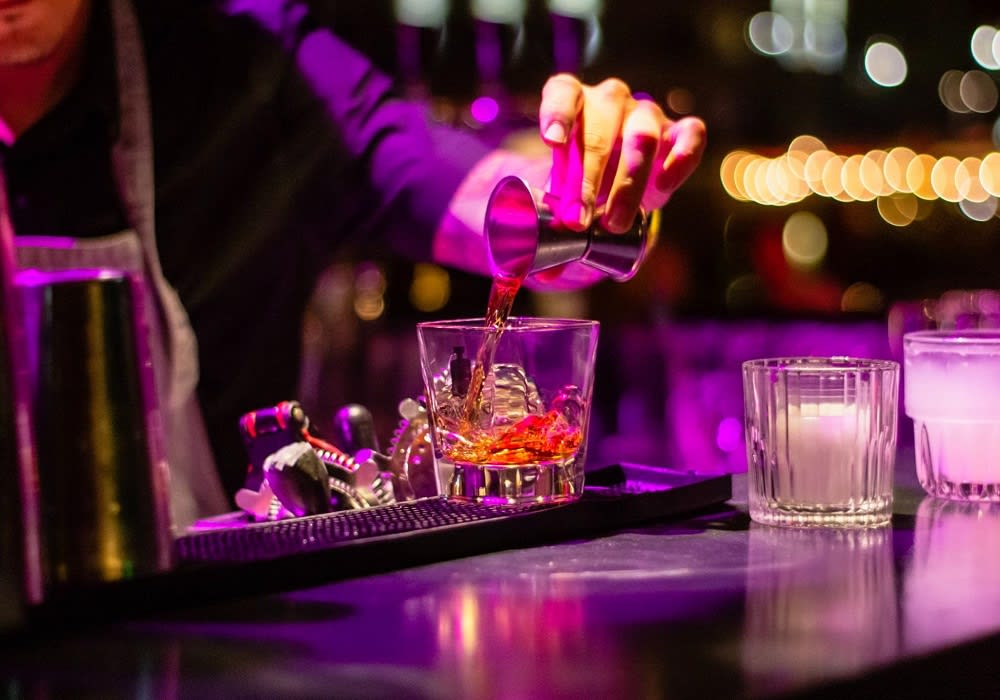 Part of a family of bars,
Lustre Pearl South
is the newest Lustre spot, offering guests a spacious and uniquely designed interior. Visitors can sit along a blue cushioned bench or booth or sit outdoors in the mild nighttime weather. Located in the popular nightlife district Rainey Street, those visiting this location can enjoy its lively atmosphere and events like its movie nights, trivia nights, jams, and more.
Pick from a selection of house cocktails like the Gold Rush, a lemon and honey alcoholic beverage. Signature cocktails like the Rainey Street Mule and the Macey in Disguise, a vodka grapefruit beverage, are also available to guests. If cocktails aren't your thing, there's also a selection of draft beers. Although food isn't served at this spot, visitors can order tasty local cuisine provided by food trucks right outside.
6. Sahara Lounge

A gem of Austin's East Side, those looking to meet interesting people around Austin real estate can visit Sahara Lounge. Featuring a laid-back and relaxed atmosphere, this spot leans into the musical vibe of Austin, as well as the history of its venue, which has long been a musical location. This spot has a calendar full of new shows nearly every day of the week except for Saturdays, which are reserved for its Africa Night. Africa Night features a free buffet dinner and a range of performers.

Those visiting this venue can enjoy cocktails like the Sahara Slant, a spiced rum and ginger drink, or the Caipirinha, a mix of Brazilian rum, limes, and sugar. Food at the Dennis Food Trailer provides the main grub from Wednesday through Friday. Come visit this spot for an interesting nighttime experience.
Ready to have fun in Austin?
Those interested in Austin's nightlife should check out these six great recommendations. When you're ready to start your search for properties in the area, contact one of the local agents at the
Umlauf Properties Group
to guide you through the process.